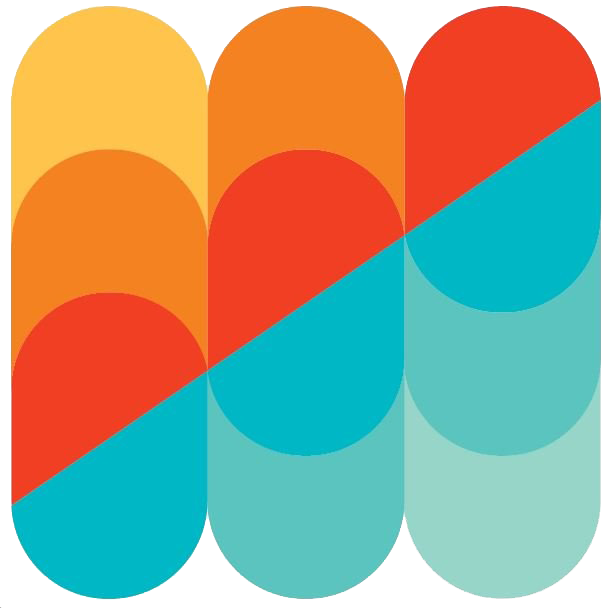 Investigation Video Editor
The best way to organize and edit your surveillance video.
Time Stamp, Sync, Edit, Export
Save your time by preparing your surveillance video quickly!
Investigation Video Editor (IVE) gives you the ability to add time-stamps to video, sync the video from multiple cameras, edit the video and masterfully render the final project into a professional-quality, uniquely branded HD video for your clients.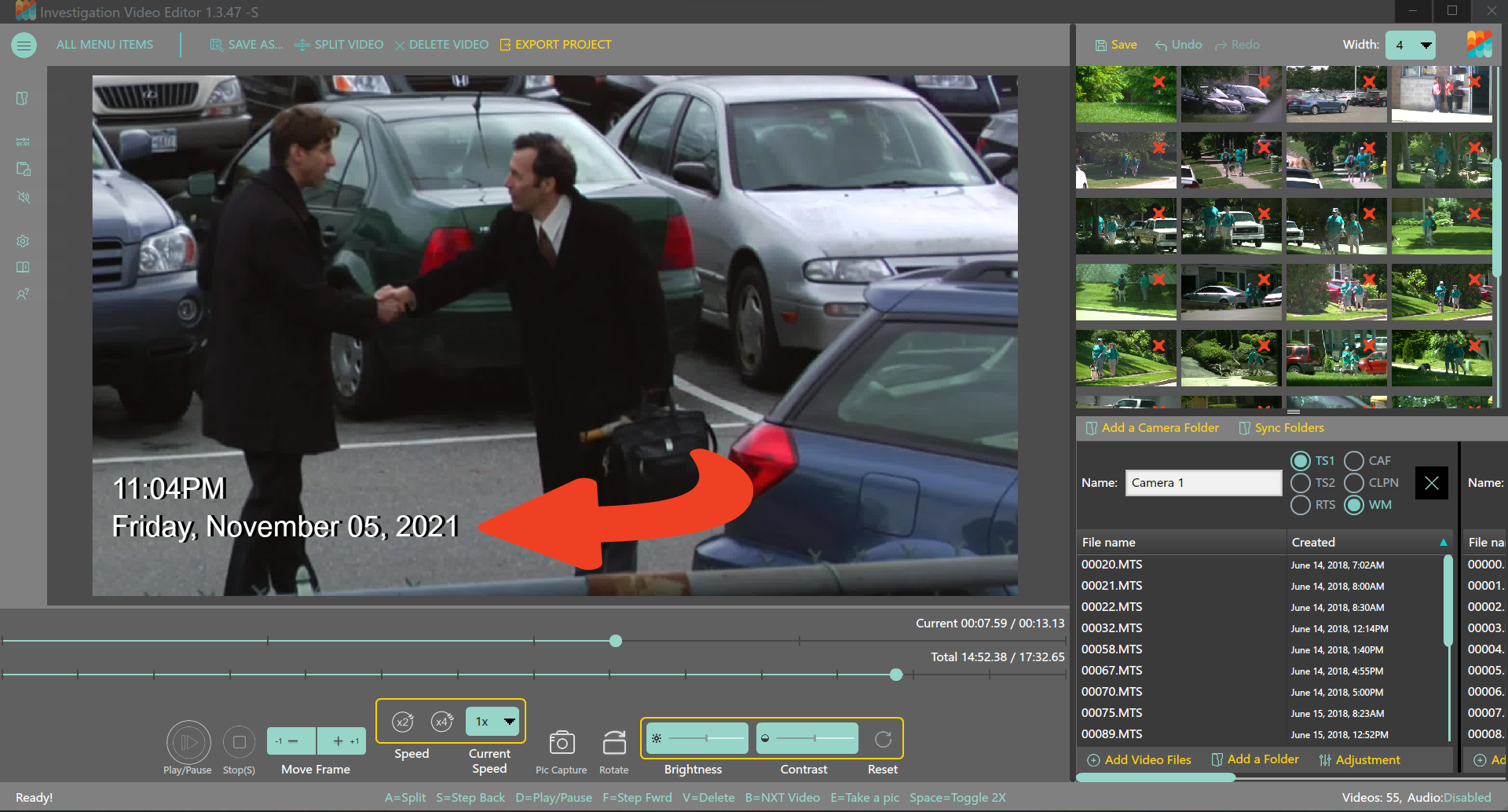 Add a Time-Stamp - Just like that!
IVE accepts all video formats, including video taken on cell-phones.
Adjust The Time-Stamp
Easily edit time-stamps to reflect the correct time when all of the video was taken. If only some of the video needs to be adjusted, again, not a problem. Just place that video into its own folder, adjust the time, and it will sync with the other video.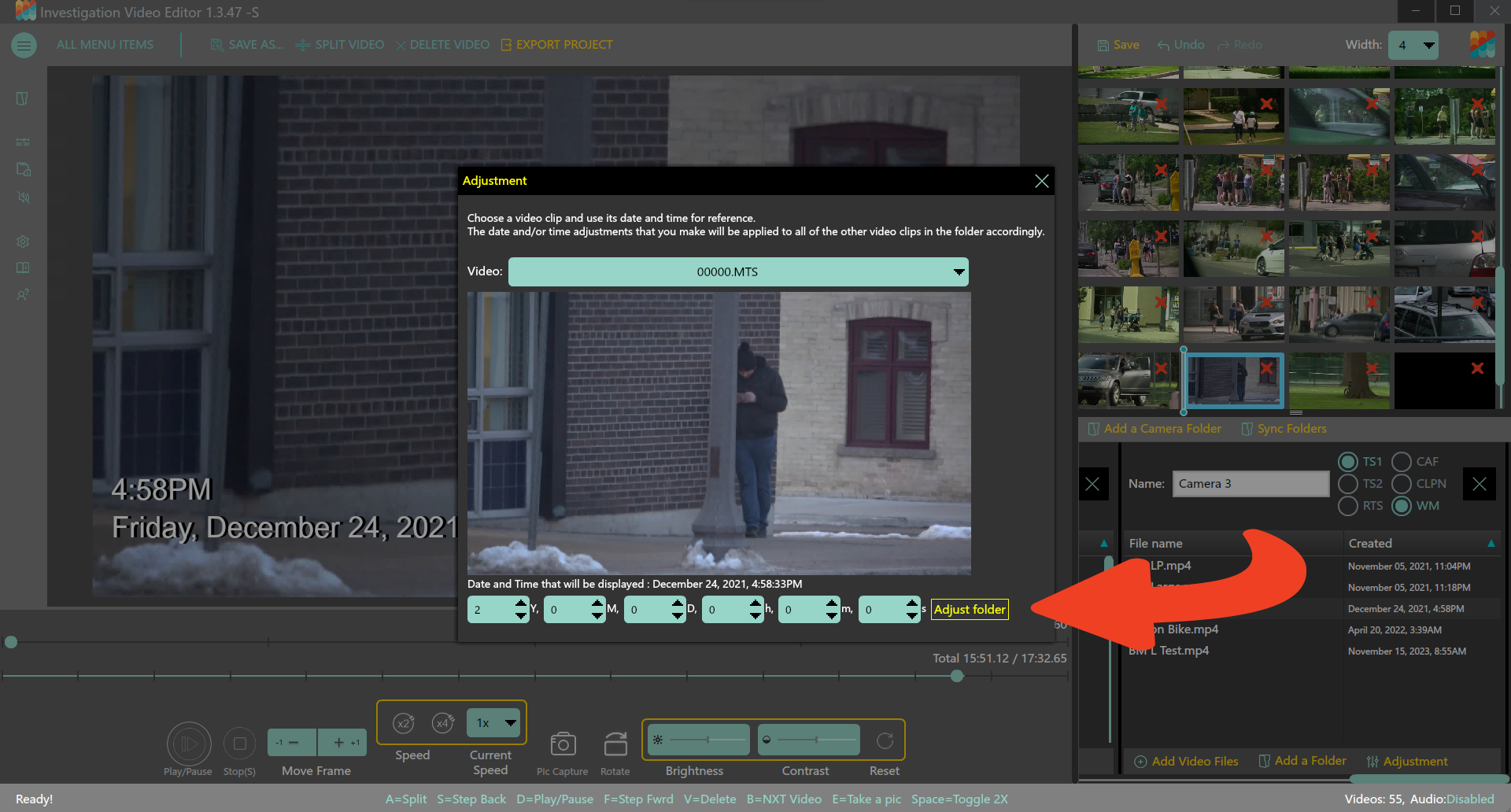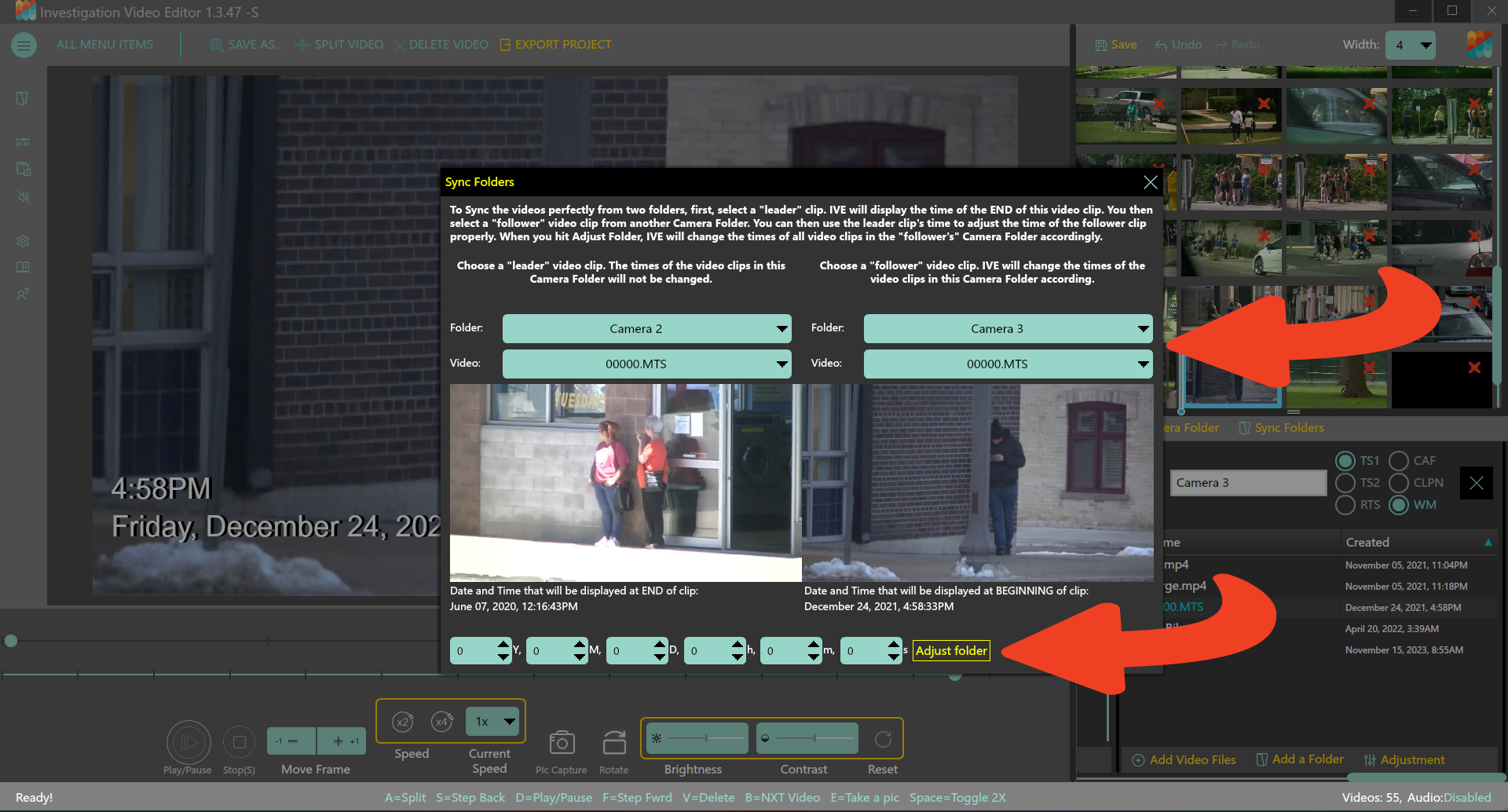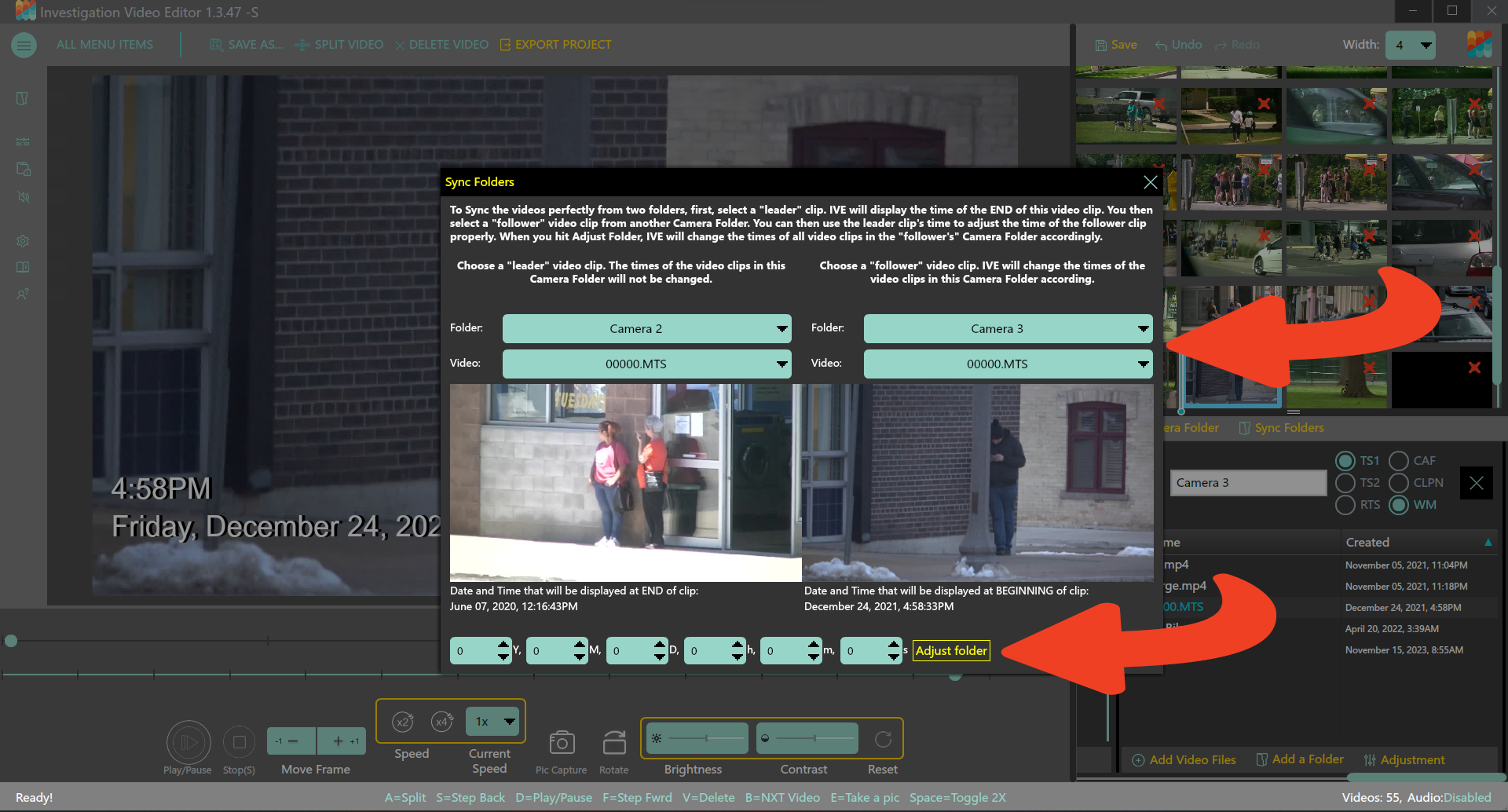 Sync Videos From Multiple Cameras
Use the Sync feature to match the end time from one camera's video with the beginning time from another camera's video.  Stop trying to line up pre-timestamped video in your current video editing program.
Fast Edits
Scan quickly through every second of video, delete unwanted clips from the project and cut out shaky and blurry sections. Use IVE's unique mouse and keyboard technique in order to edit your surveillance video faster than you ever have done before!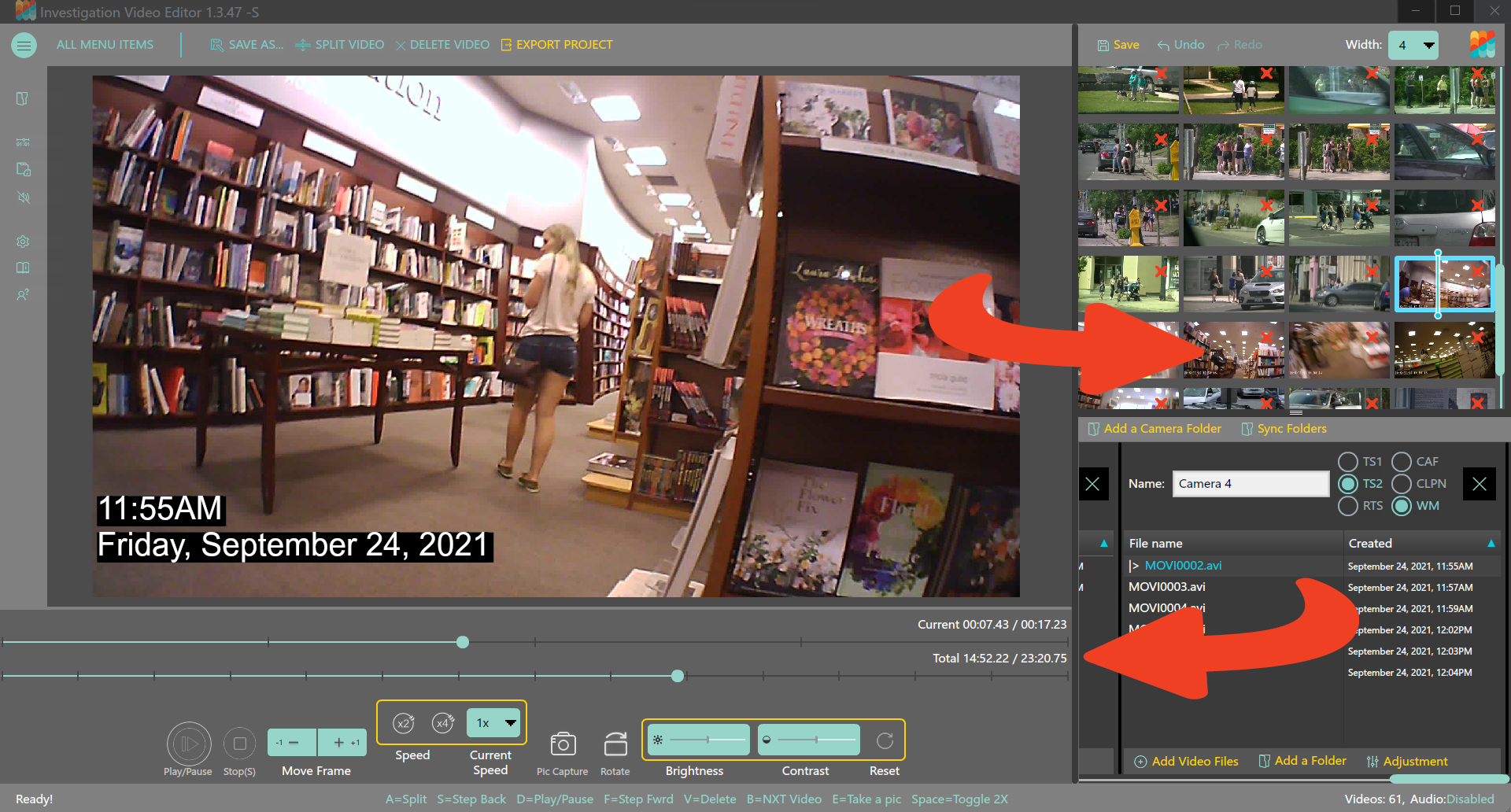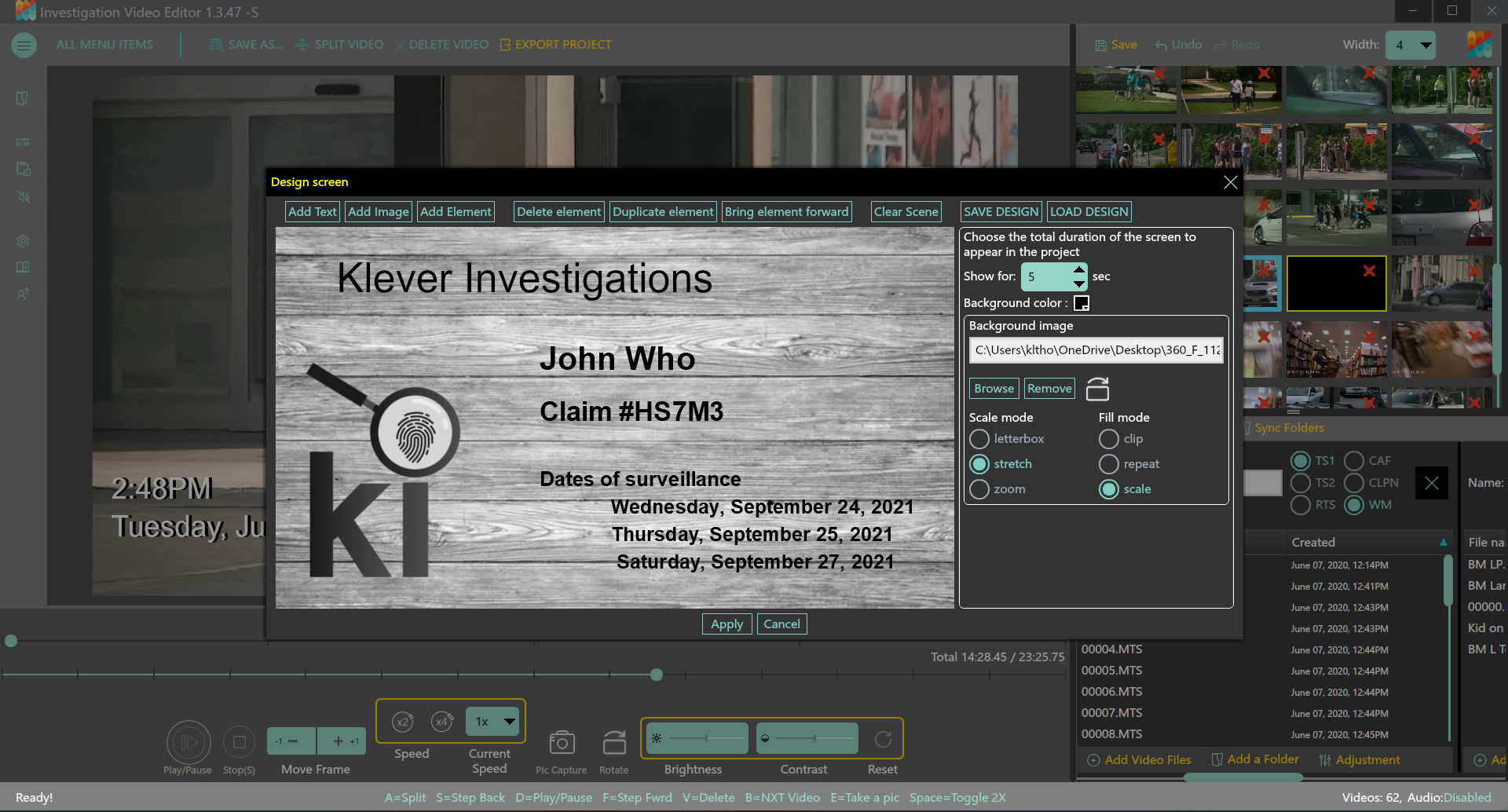 Add Transitions, Company Branding Headers, Watermarks & More
Brand your product so that your agency stands out from the rest. Adding simple, yet custom touches to the video will set you apart from the others!
Features Exclusive To IVE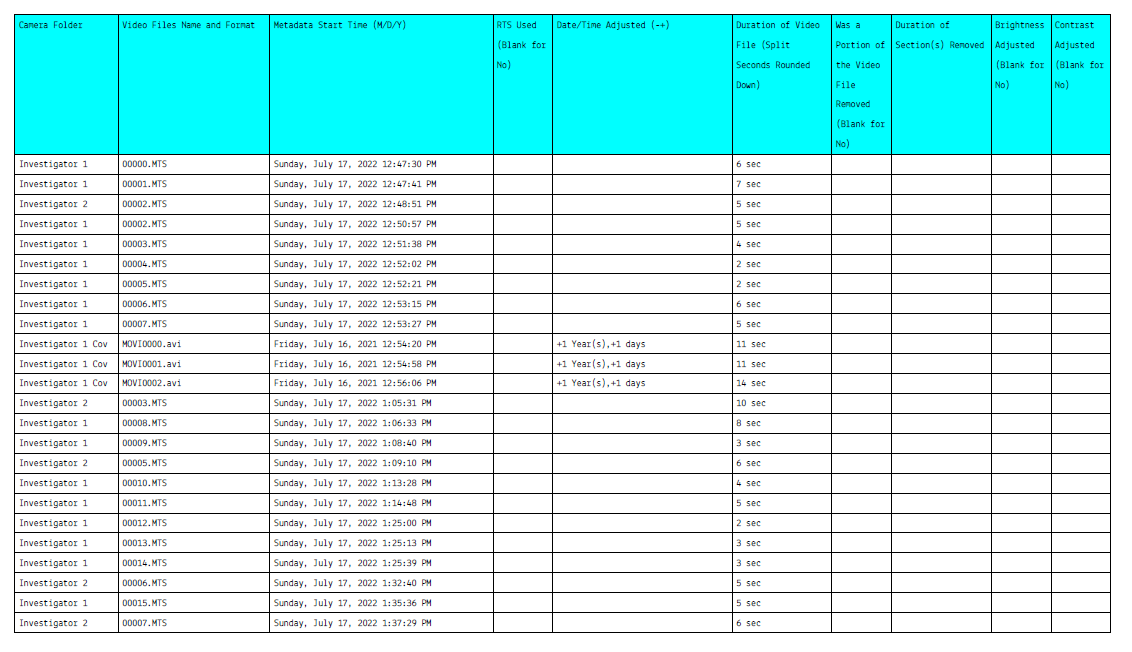 The Project Action Report
IVE can generate a report that lists the name and order of the Video Files used in a project. Their original start times, if any time-stamps were adjusted and if any portions of a video file were removed.
Reference Watermarks
Reference watermarks can be added to the final video that display the name of the video file playing and the Camera Folder where it can be found. A viewer can then use this information to quickly find the original video file for cross referencing.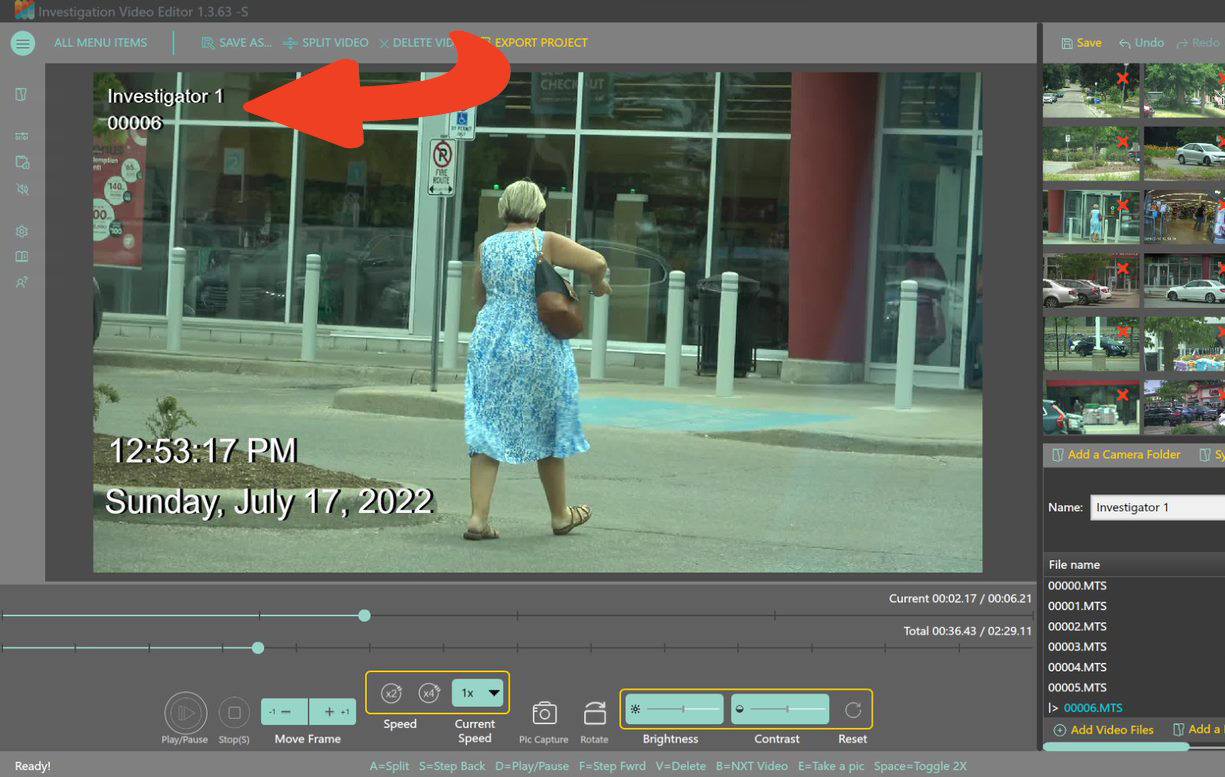 IVE truly is the best piece of software to deal with surveillance video. It gives you the ability to do such things as adding design screens that list case information or a black screen between surveillance days. As well, it provides you with customizing options like attaching your company's logo, as a video header and/or as a watermark to the final product. With IVE you can really make your agency stand out from all others. Check out "The Pitch" page for more information.
Please download and test IVE before you buy! You can try IVE in the Trial Version with your actual surveillance video – and export to see how easily it is to get that time-stamp on there.
Have Questions?
Contact Us For More Info